iUNIK
iUNIK Propolis Vitamin Eye Cream for Eye & Face
$24.00
iUNIK anti-ageing multi-effect eye cream contains Propolis Extract and Hippophae Rhamnoides fruit extract. The effect of Idebenone makes the skin elastic and smooth.
Eye cream formulated with 40.5% propolis extract and 9.2% sea buckthorn is your natural remedy to wrinkles as well as dehydrated and irritated skin. Use after iUNIK's bestselling Propolis Vitamin Synergy Serum as the last step of your skin care routine. Can be used on both the area around eyes and the rest of your face.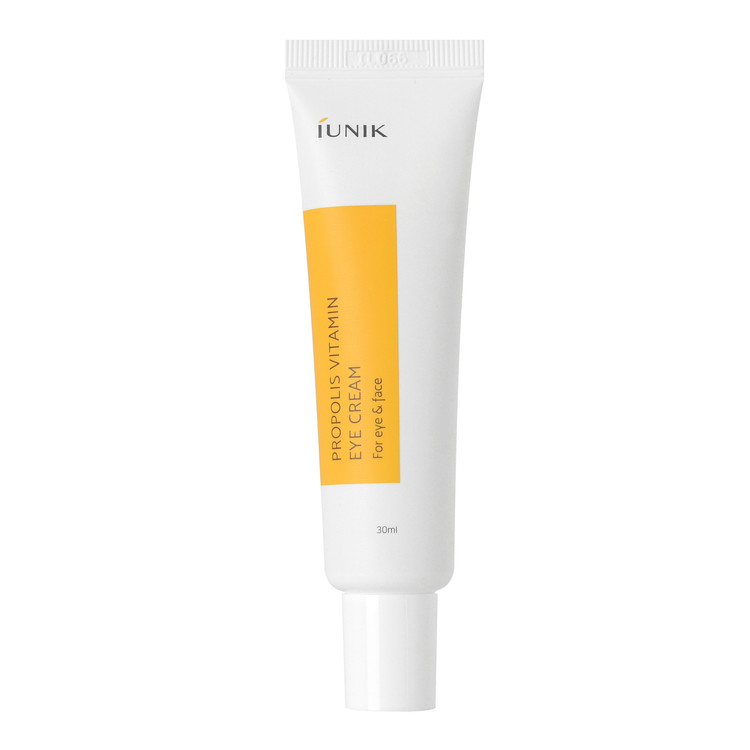 This eye cream formulated with propolis extract and Hippohae Rhamnoides fruit extract to soothe, nourish and revitalize your skin for a radiant-looking complexion.


Features anti-aging effect which moisturizes evenly to reduce the appearance of fine lines and wrinkles.
 
Contains 300ppm Idebenone which helps restore the elasticity of skin.