Benton
Benton Tea Tree Cleansing Water
$25.00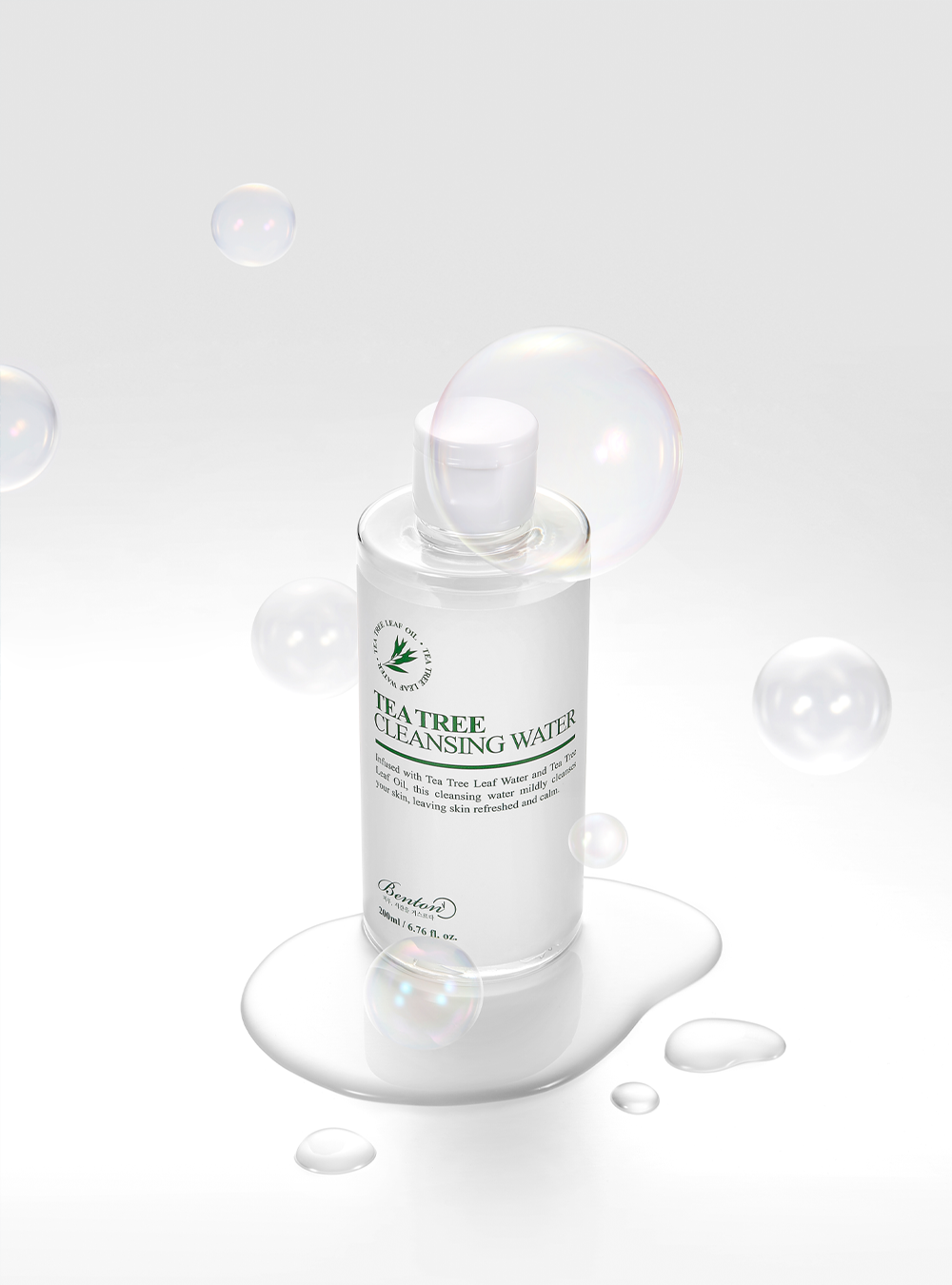 Infused with Tea Tree Leaf Water and Tea Tree Leaf Oil,
this cleansing water mildly cleanses your skin, leaving skin refreshed and calm.




Benton Tea Tree Cleansing Water has only 10 clean ingredients and a slightly acidic pH which is gentle on skin.
We prescribed only mild and healthy ingredients to ease the burden on the skin stressed out from external stressors. Tea tree helps to keep your skin clear with many skin benefits such as sebum control, hydrating, soothing, and astringent effects.



Benton Tea Tree Cleansing Water is packed with tea tree produced in Korea!
70% Tea Tree Leaf Water and Tea Tree Oil give a refreshing & calming effect on skin while mildly cleansing impurities! Also, the cleansing water revitalizes stressed-out, irritated skin with redness. Cleansing matters to skin! Achieve a glowing skin with smart cleansing!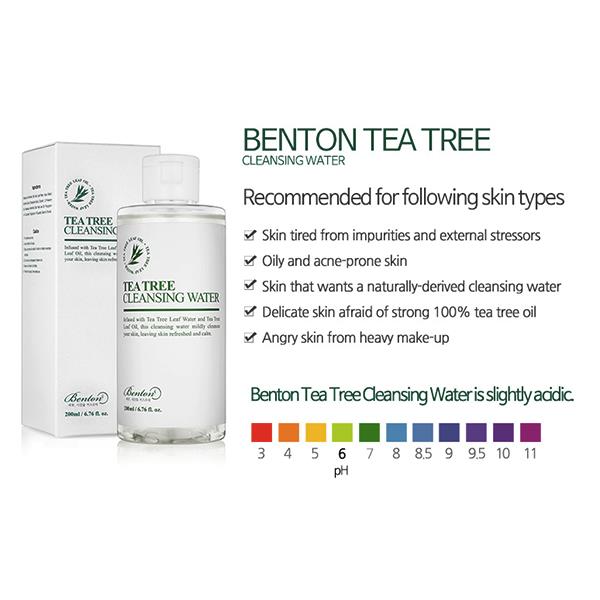 Condense the makeup removal and first cleanse of your routine in one easy step with this game-changing cleansing water.
Made with 70% tea tree leaf water, this cleansing water goes beyond simply removing stubborn makeup and impurities, and actually infuses skin with acne-fighting tea tree leaf extract oil in addition to the tea tree water.
With only 10 ingredients and no fragrance, this is a cleansing water that does double duty, effectively removing dirt and grime from pores while treating them with antibacterial ingredients to keep sebum in check and pimples from forming.
This product has a pH level of ~6

How to Use:
Saturate a cotton pad with the cleansing water and gently sweep across your face, moving from the center, outwards.
To help remove stubborn makeup, press a soaked cotton pad against your skin for a few moments to help dissolve the makeup before sweeping it away.
INGREDIENTS: 
Melaleuca Alternifolia (Tea Tree) Leaf Water (70%), Water (Aqua), Butylene Glycol, Dipropylene Glycol, Glycerin, 1,2-Hexanediol, Melaleuca Alternifolia (Tea Tree) Leaf Oil, Polyglyceryl-6 Caprylate, Polyglyceryl-10 Laurate, Sodium Chloride