Bonajour Peptide Water Bomb
Sorry, currently out of stock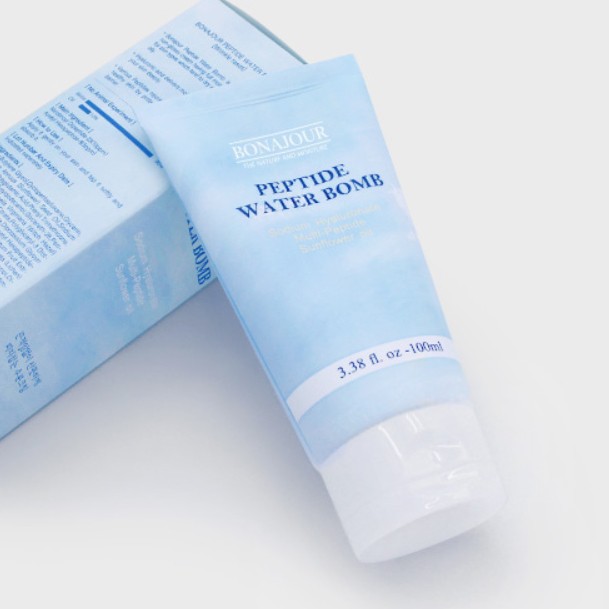 Control excess sebum production with this lightweight cream specially formulated for oily skin! Infused with hyaluronic acid to deliver the right amount of moisture to skin, and peptides to repair and protect skin from external aggressors. Vegan formula is also free of artificial colorants, fragrances, alcohol and parabens.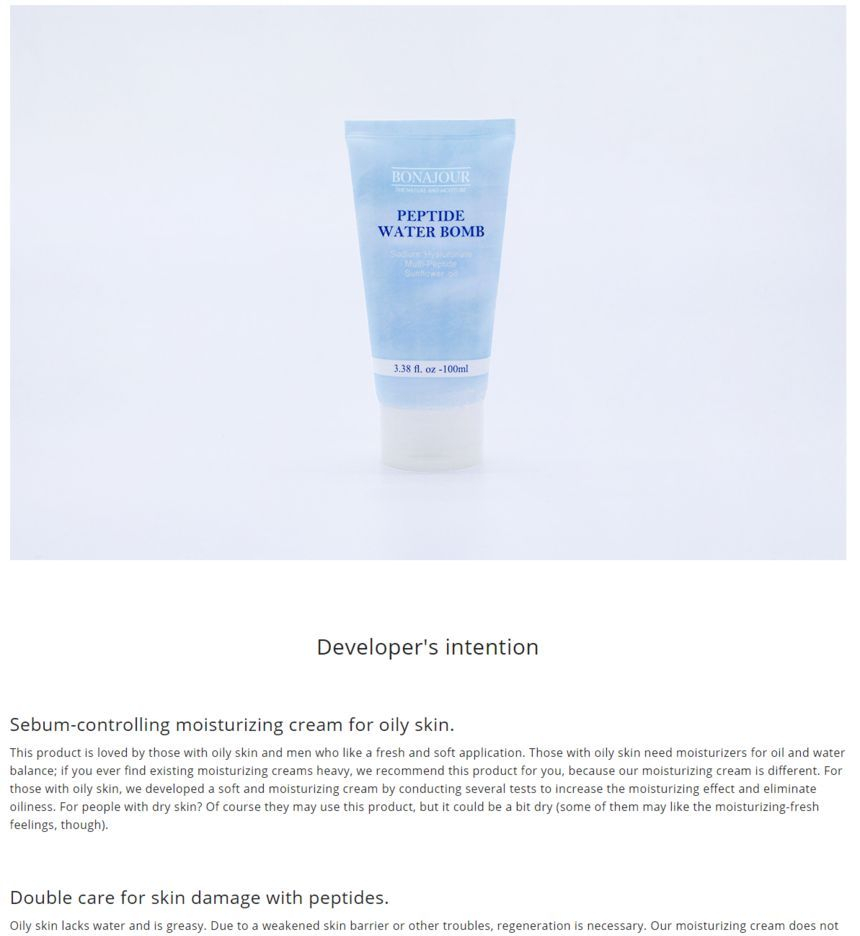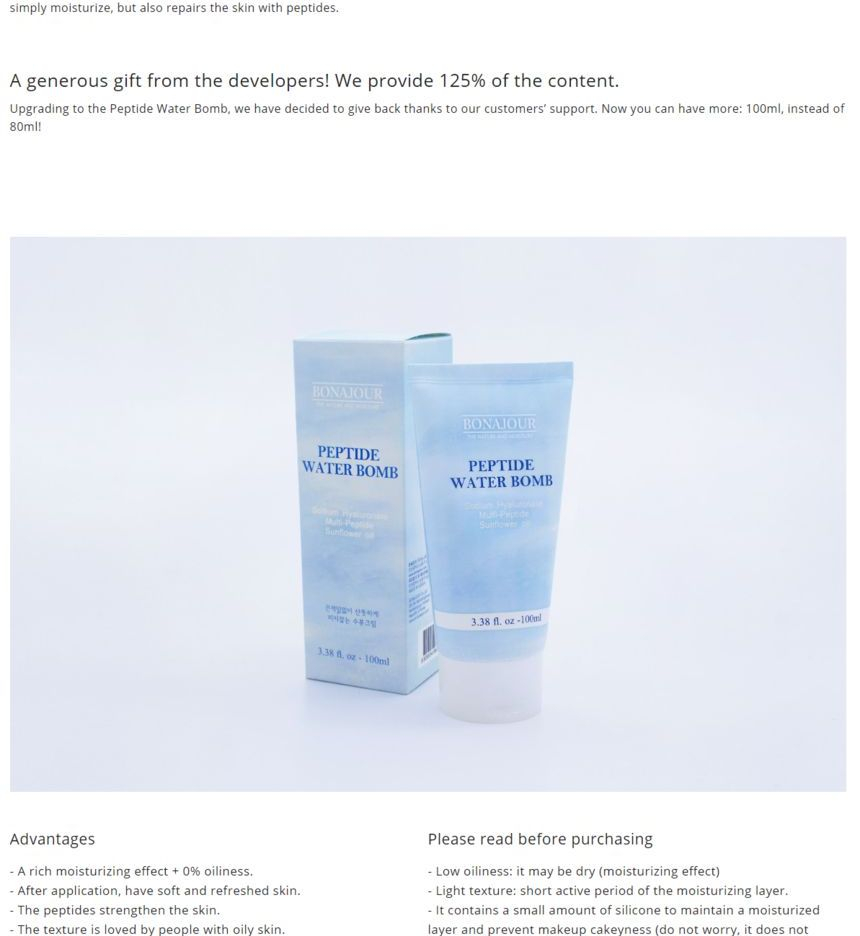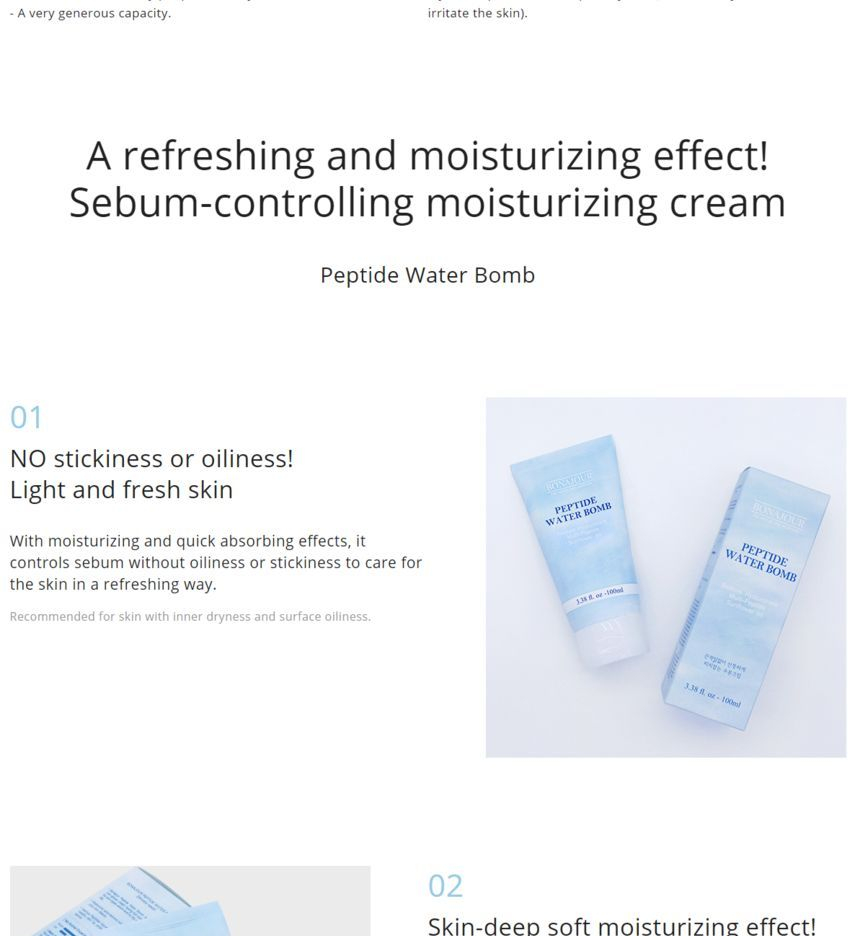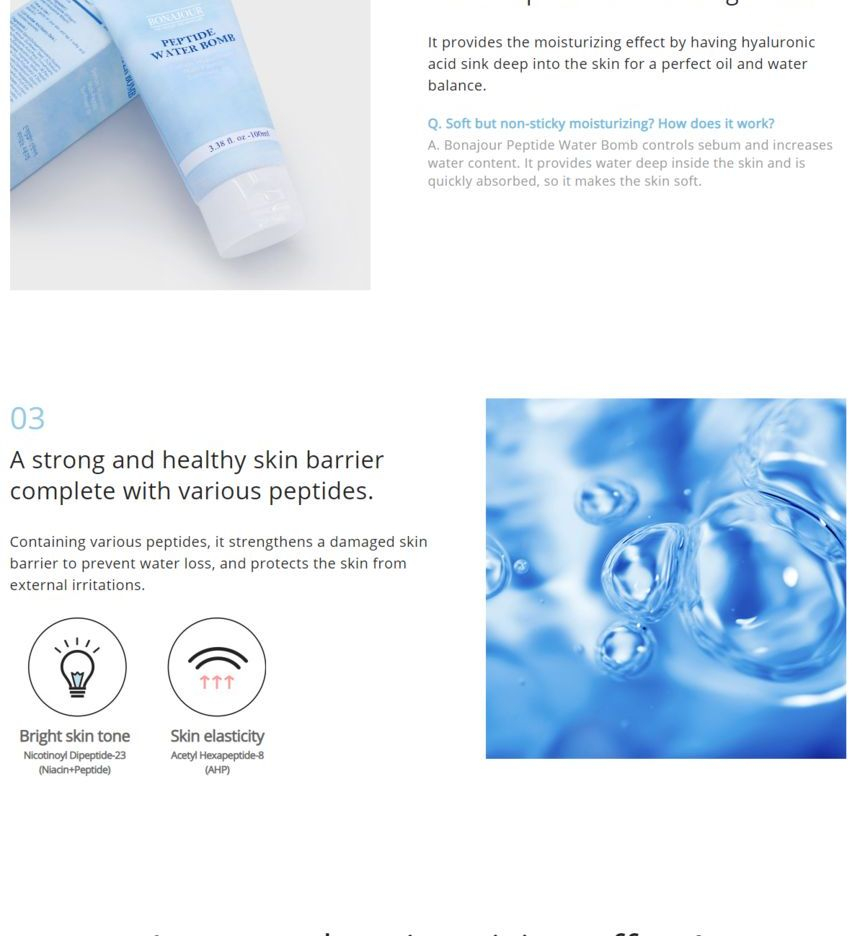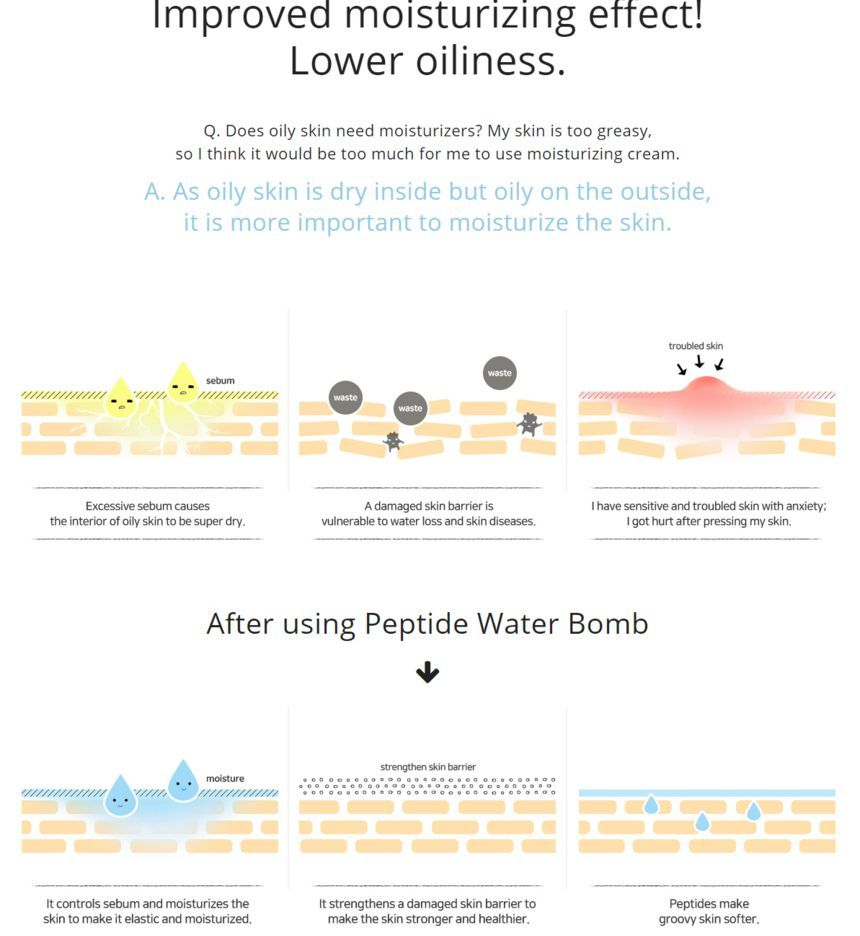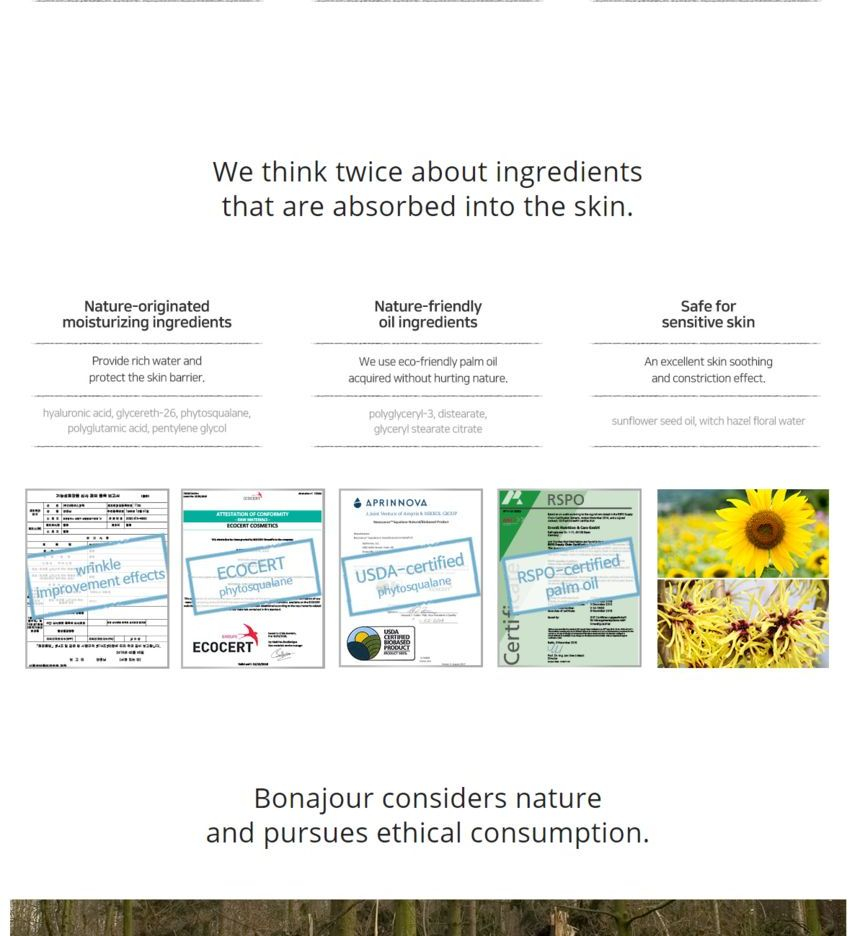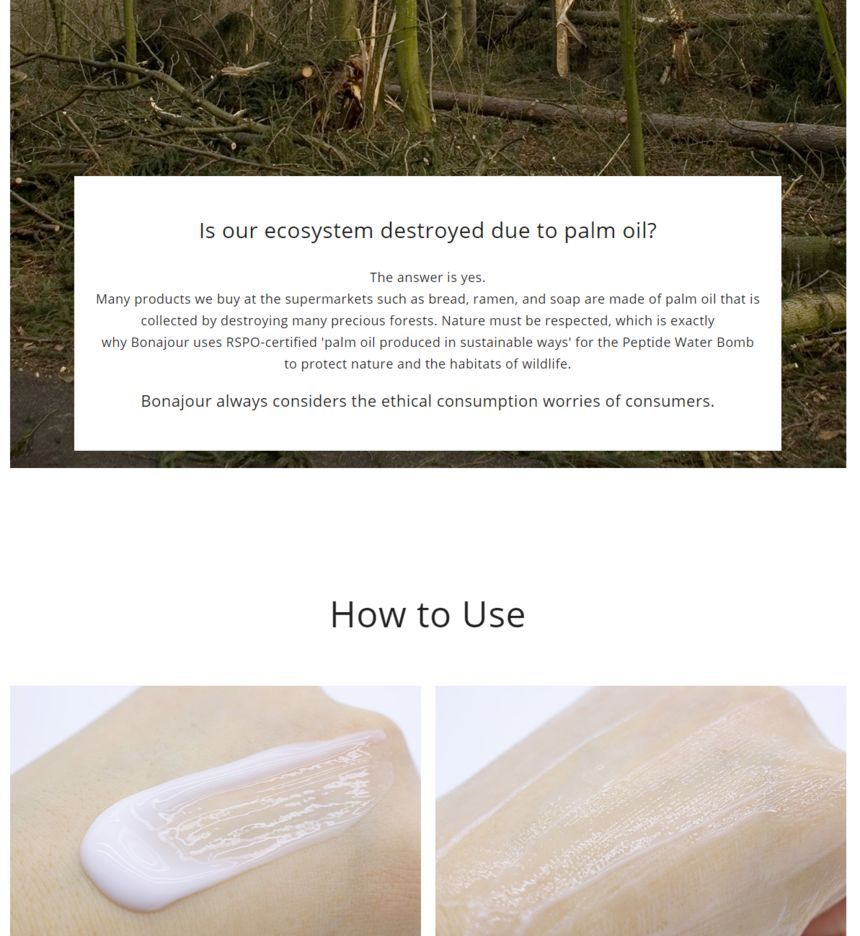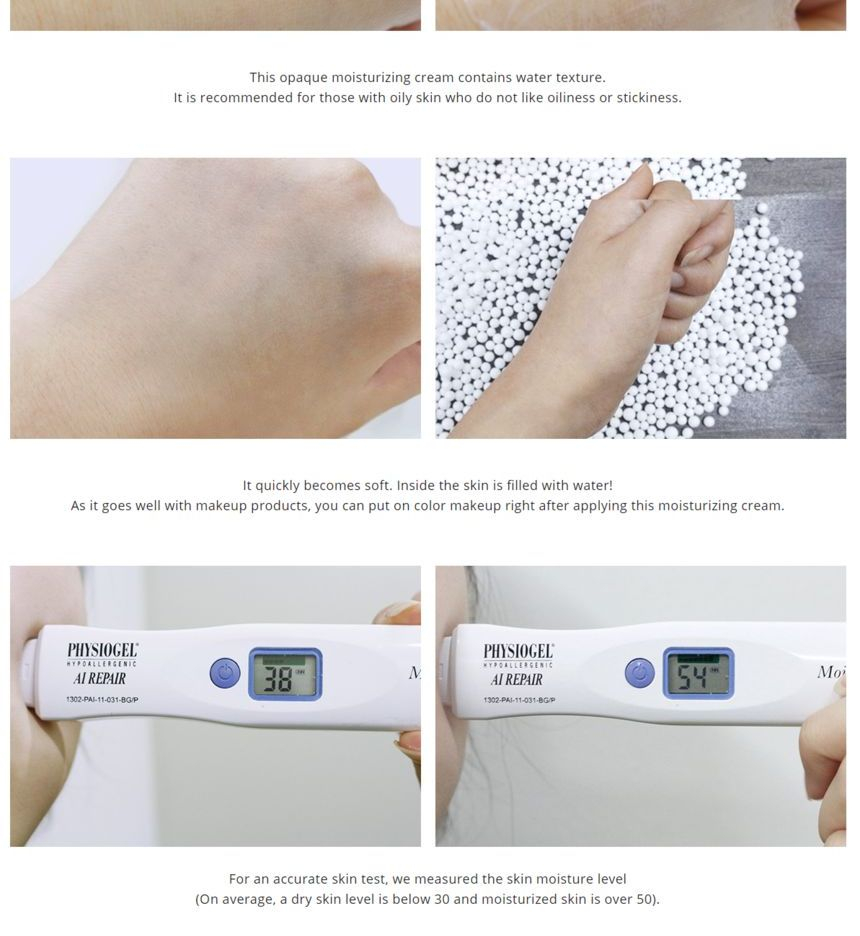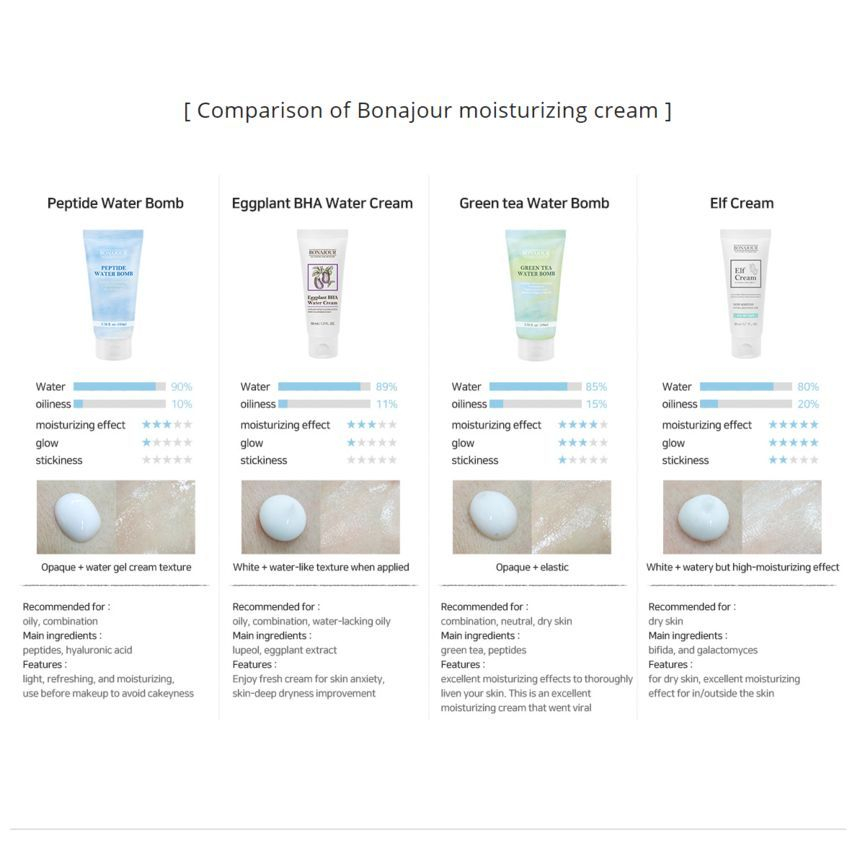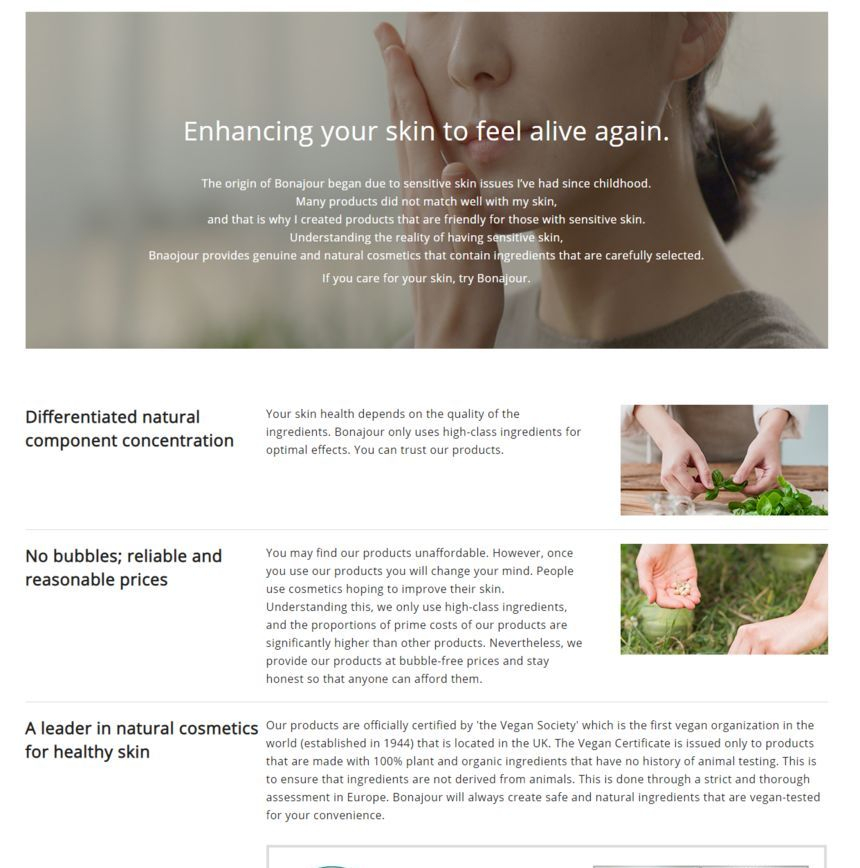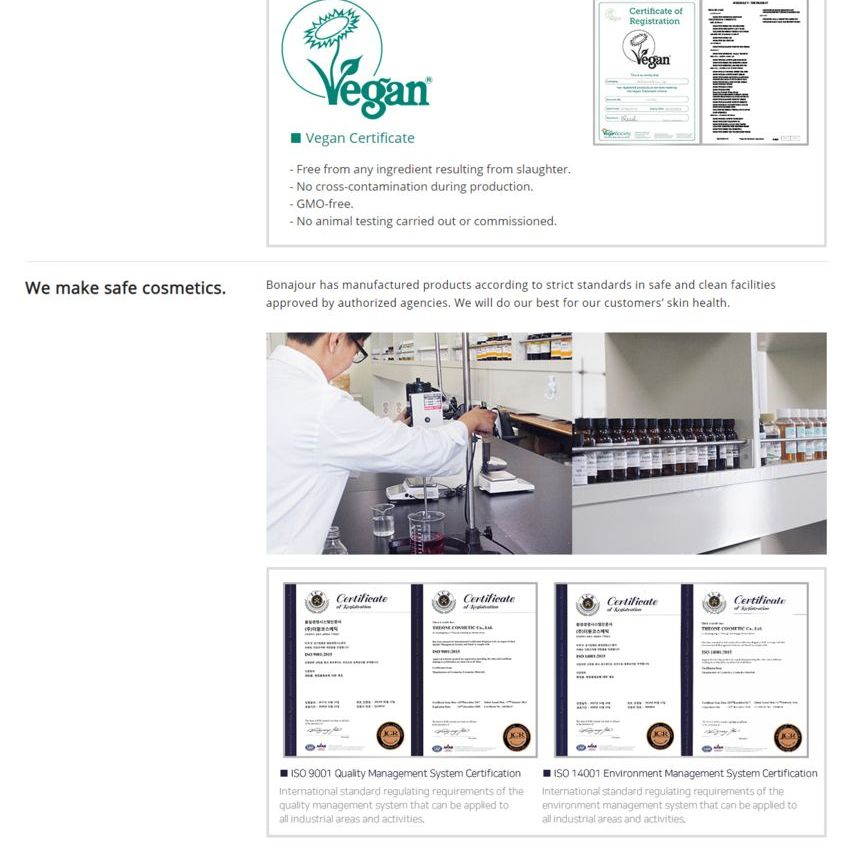 Benefits Include:
A sebum-controlling moisturizing cream that is suitable for all skin types, especially recommend for oily skin.


Contains Hyaluronic Acid to moisturize skin effectively.
 
Contains Peptides to reinforce skin barrier to prevent moisture loss and protect skin from external aggressors.
 
Free of Parabens, Phenoxyethanol, Phthalates, Petroleum, Artificial Fragrance, Artificial Colours, Alcohol.




How to Use:
Take an appropriate amount and apply it to your skin and let it absorb into your skin.
Tip! It can be used like a sleep pack packed plenty!