Celtiva Kids Chewable Probiotics (1000mg X 30 capsules)

Name:
(CELTIVA) Probiotics Kids Chewable

Volume:
1000 mg x 30 capsules (60g)

Made in:
South Korea


Product Description:
Celtiva Probiotics Kids Chewable has smart, complex strains which are suitable for the intestinal environment of growing children. Packed with 8 billion input bacteria and 1 billion guaranteed bacteria, it helps children's bowel movements with lactobacillus proliferation and harmful bacteria inhibition. Have used patented lactobacillus container that blocks moisture and applied double coating technology for the protection of lactobacillus- a technology of ROSELL, Canada, a world-renowned probiotics manufacturer.
One capsule a day, easy to consume bear-shaped chewable with yogurt flavor, make it an interesting healthy habit for your kids.
➤ Promote beneficial bacteria
➤ Inhibit harmful bacteria
➤ Smoothens bowel movements


Frequency and Directions of Use:
1. Chew and consume 1 tablet per day.
2. It is recommended NOT TO take it with hot water or acidic beverages.
3. Remember to tightly close the lid after usage!
4. Do not recycle the container for other purposes.
5. In case of underlying diseases, allergies reactions, or taking other medicines, please consult a specialist before consumption or purchase


List of Ingredients:
Lactic Acid Bacteria Mixture Powder (Lactobacillus, Acidophilus, Bit id Bacterium, Animal SSP, Lactic), Lactobacillus Rhamnosus, Lactobacillus Helvetious, Bifid Bacterium Longum, Lactobacillus Gassed, Lactobacillus Routed, Lactobadlsreuter, Isornalt, Lactose Powder (Lactose Powder, Dextrin), Xylitol Blend Formulation (Xylitol, Polydextrose), Maltodextrin, Yogurt Flavor Powder (White Sugar, Glucose, Lactose Powder, Yogurt Blend Powder, Dextrin Silicon Dioxide, Citric Acid, Stevlol) Glycoside), Yogurt Flavor Powder (Dextrin, Synthetic Flavor (Cream Milk Flavor Base, Yogurt Flavor Base, Milk Flavor Base), Gum Arabic] Containing Two Magnesium Stearate Bonds [Intake And Intake Method].


CELTIVA has given us the latest and the most convenient probiotics ever! Not only is it easy to store as you 𝗗𝗢 𝗡𝗢𝗧 have to refrigerate it; it is also easy to consume!

Diet Probiotics and Kids Chewables probiotics from Celtiva that we have brought in, are exclusively formulated for room temperature, meaning, it is 𝗟𝗜𝗩𝗘 𝗕𝗔𝗖𝗧𝗘𝗥𝗜𝗔 stored inside patented desiccant container that will store the capsules inside, potent & fresh for long.

Diet probiotics can be consumed once a day before any one meal if you want to maintain your gut health! And take 2 capsules daily at once 15 min before your meals if you are on a fat reduction goal.

Coming to the little ones, all they need to do is consume this chewable capsules once a day, before any meal! The bear shape and the yogurt candy flavour add a fun and yummy touch to this healthy habit!

Most importantly, it is about consistency when it comes to probiotics, so fix one of your meal and be consistent in consuming them and in no time you will feel the results!


OUR RECOMMENDATION



Meet your probiotic needs and support your digestive health with one quick and easy supplement!
Celtiva Probiotic Diet for adults and Celtiva Probiotics Kids Chewable for your little ones!
CELTIVA Probiotics Kids Chewable, truly one of a kind!



Whether it's promoting a strong immune system or boosting good gut bacteria, probiotics are the very best! And we got kid-friendly probiotics specially formulated for the little ones coming right up here @ your Cocomo! While probiotics are often touted as potentially beneficial for adults, studies have proven probiotics, benefit children, too. Much like in adults, probiotics help to support a child's digestive and immune health or to address specific conditions like constipation and acid reflux.



Snacks are a fact of life for little ones and CELTIVA Probiotics Kids Chewable is now going to become their favorite snack! Look how these cutie pies enjoy this Chewable! They claim that it tastes like.... MANGO....SWEET.....YUMMM.....CANDY....YOGURT! Let's not forget the BEAR-SHAPED capsules that add a fun element to it! CELTIVA is here to take the stress off you and your kids when it comes to GUT HEALTH!


"My kid really enjoys it, he likes the sweet yogurt flavor!", states this happy mother! She was a little worried about her child's irregular food intake and then decided to invest in Celtiva Probiotic Kids Chewable! She also loves how convenient it is to carry and store, as it does not need to be refrigerated! We truly believe your kids will love the flavor, and it's going to make them and their gut healthy and so very happy!


Introduction to Gut Microbiome!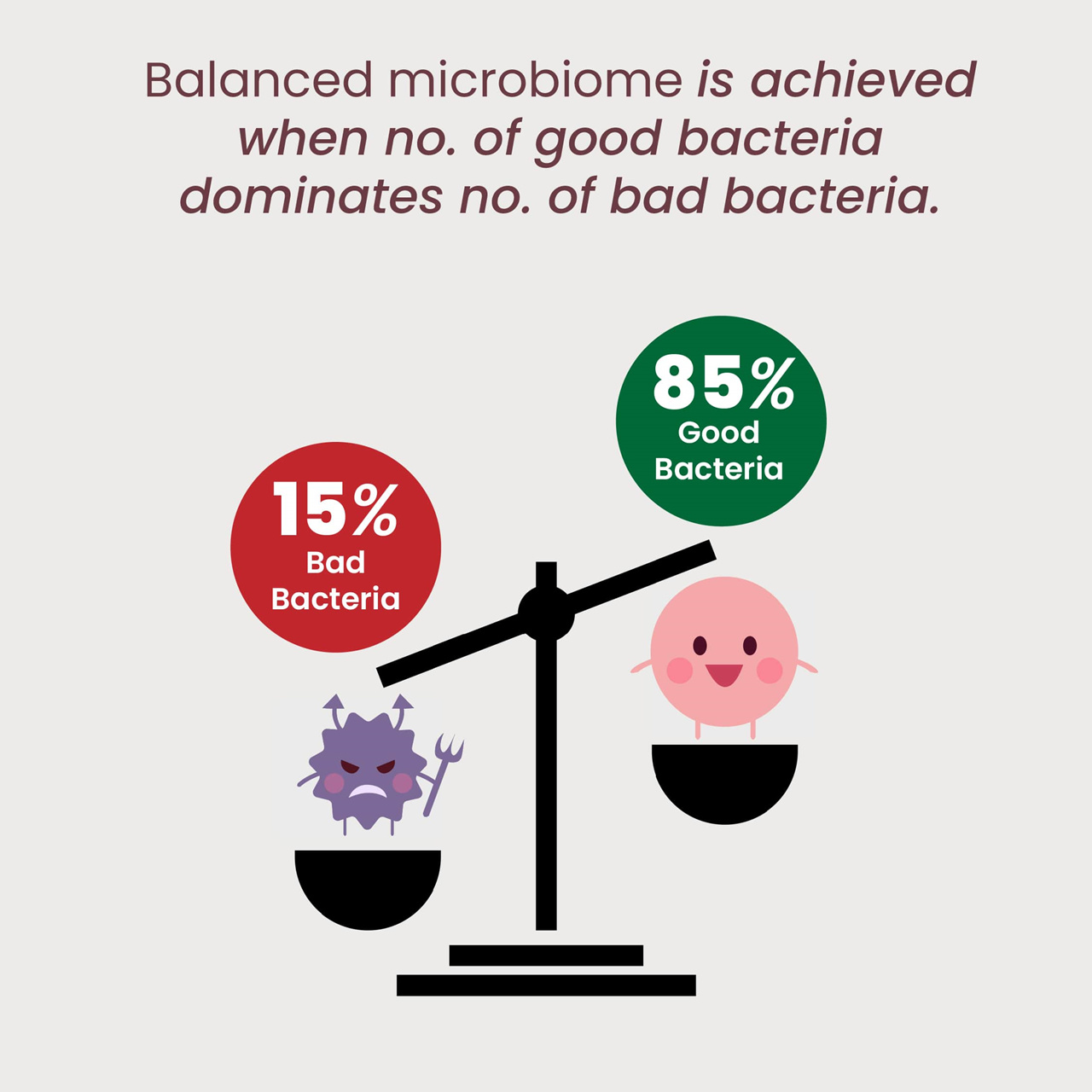 Healthy Microbiome is IN!
Microbiome... Microorganism... Micro... What?????
Confused about all the terms? Don't worry, we got your back 😉
From what is a microbiome to how does it make an important part in our systems, we are here to empower our beloved Cocofam with knowledge!



Conquer an unhealthy gut with our probiotics!



Are you having any of the concerns mentioned? Then you might be worrying if you have an unhealthy gut prone to many problems... Many facets of modern life such as high-stress levels, too little sleep, eating processed and high-sugar foods, and taking antibiotics can all damage our gut microbiome... This in turn may affect other aspects of our health, such as the brain, heart, immune system, skin, weight, hormone levels, ability to absorb nutrients, and even the development of several other diseases... There are a number of ways an unhealthy gut might manifest itself, that's the reason we chose CELTIVA Probiotics for you and your kids to keep your gut happy and healthy in a clean sweep!



WHAT ARE THE ADVANTAGES OF PROBIOTICS THAT CAN BE STORED AT ROOM TEMPERATURE?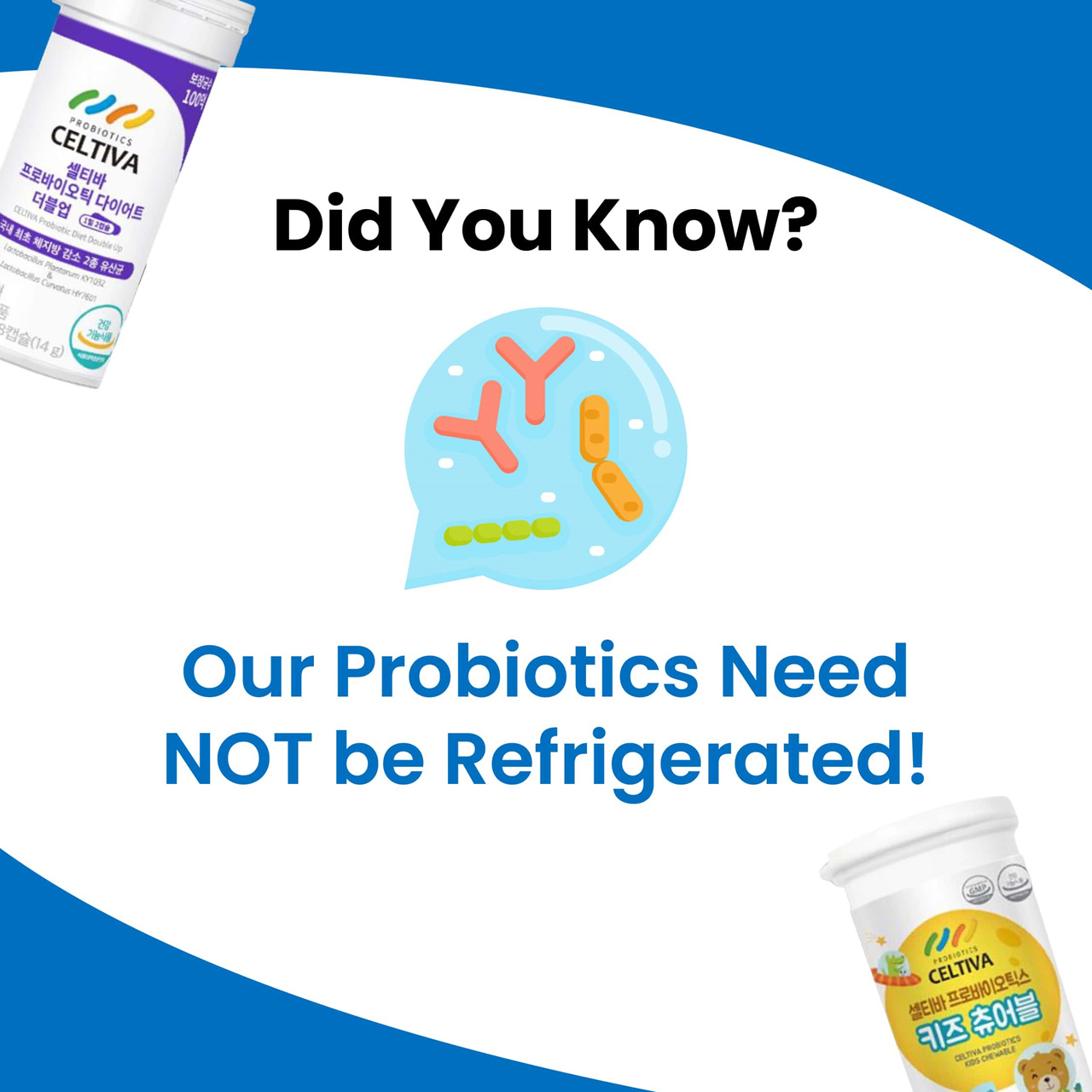 Probiotics that don't require refrigeration are more convenient, you can keep them anywhere you like and carry them with you, anywhere you go! It did take us a while to bring the room temperature one and not the cold chain (that needs refrigeration). But we wanted only the best for you. Even you all had voted on liking the room temperature when we conducted a poll! After all, your probiotic supplement isn't going to do a lot of good if you don't remember to take it, and regular probiotic supplementation is what matters the most for keeping your gut healthy. And when that is because of the curation we are bringing in, we are more than happy & satisfied!



HOW ARE GUT AND SKIN RELATED?





Healthy Gut = Happy Skin!
Improve your skin by improving and maintaining your gut health!
Considering how intimately the gut - skin (and brain) are connected, good skin health and a great complexion can only be achieved when you take an integrative & functional approach;
you need to consider all players and how they all work together.
As our largest organ, the skin needs as much TLC (Tender Loving Care ♥️) as any other body part that you care for.
Good skin health needs to include good skin care, there's no denying that, but it also needs to consider what's going on on the inside 👀
We need to minimize gut irritation and inflammation, consider any undiagnosed food allergies to support a healthy gut microbiota/bacterial population.
This is where our PROBIOTICS CELTIVA comes in, to maintain the perfect balanced microbiota! While eating nutritious food is important, it's not what you eat,
but rather what you absorb that's important when it comes to both skin and overall health...
...which is why getting your gut healthy is a NUMBER ONE PRIORITY! And we have brought in Celtiva, the very best for you and your kids!