DRESKIN Chiffon Pact Foundation (3 Shades)
DRESKIN Chiffon Pact Balm, a 3 in 1 cushion pact that is suitable for ladies with dry skin.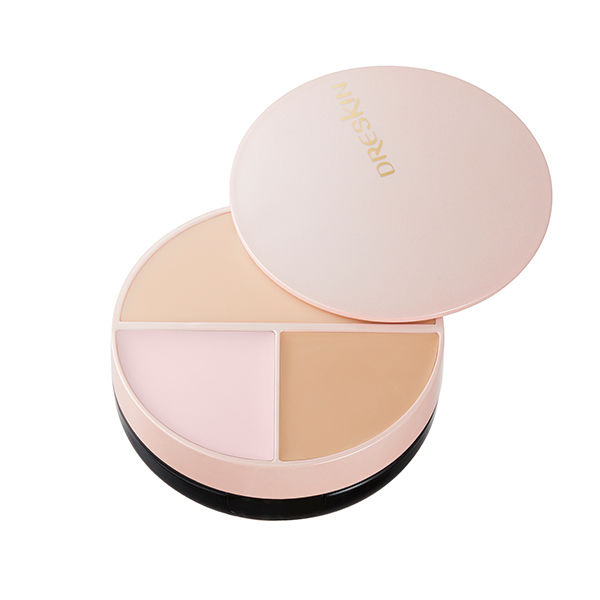 Comes with moisturising balm to prevent dryness/ flakiness, a eye colour corrector (concealer) and lastly the cushion foundation that comes in 3 shades:
#13 Light Beige 

#21 Medium Beige

#23 Natural Beige.

Moisturising balm (pink part) provides moisture to skin and also smoothen and enhance durability of make up. Concealer also known as the led eye corrector, has great coverage , able to conceal dark circles or any flaws you wish to cover.
Lastly, the cushion foundation is creamy and thick. Only one single layer is able to provide ample coverage to the skin.