Power Eyelash Intensive Serum
Get voluminous eyelashes with Power Eyelash Intensive Serum that increases lash count from the roots, making them 200% stronger. Additionally, this parabens free serum improves elasticity of lashes so that don't fall out with instant curling.
This exceptional serum has cleared clinical tests, assuring that this magical serum improves root volume of eyelashes significantly. Patent & Trademark certificate of the unique brush head.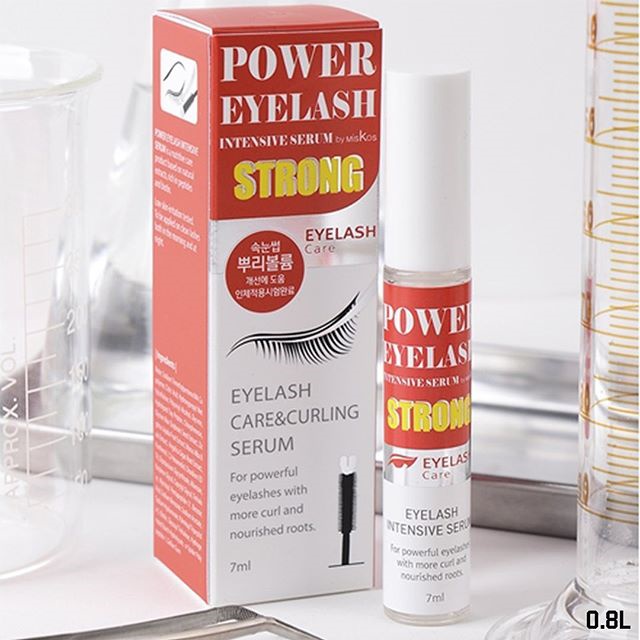 How to Use:
1. Remove applicator from serum bottle and filter out excess serum 
2. Use the silicon brush body to coat your top lashes 
3. Use the U-tip to dap on your eyelash roots 
4. Use your finger to lightly tap and press downwards on your lashes for fast and maximum absorption of serum
Note: Due to high concentration of extra beneficial peptide ingredients, do not repeatedly coat more than 4 layers. This will cause powdery build up on your lashes. 
Before VS After (4 weeks)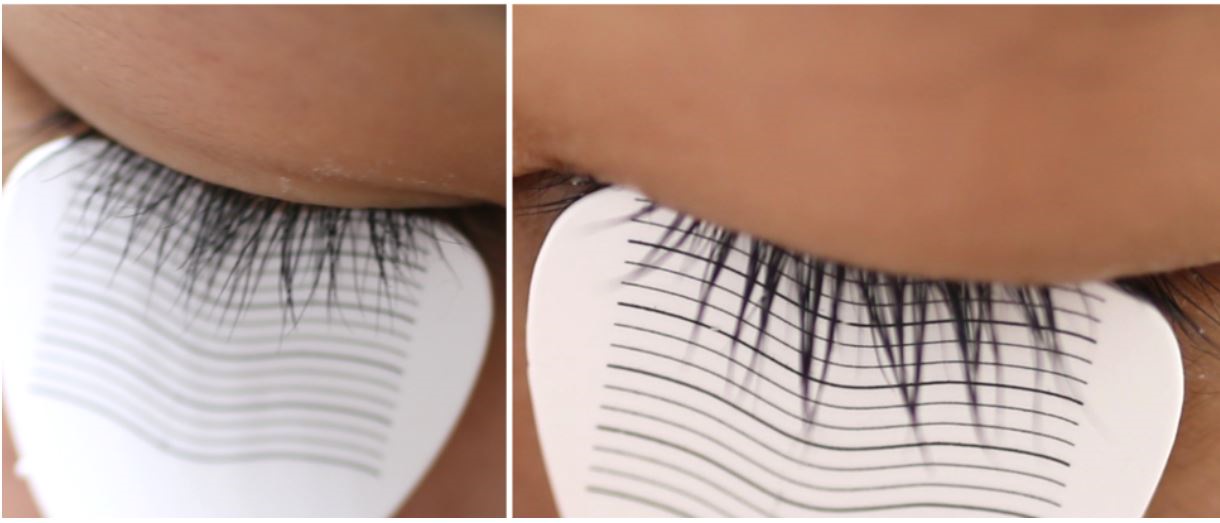 The design of an applicator determines how well your lashes end up receiving the serum. In the following chart we will be comparing three specific common applicators, the winding brush applicator, the painter's brush applicator and our own Power Eyelash Intensive brush applicator. 
Looking at them compared side by side, we will highlight how each one differs from the others. We will show you just why the Power Eyelash Intensive Serum applicator brush stands out among the rest in the market.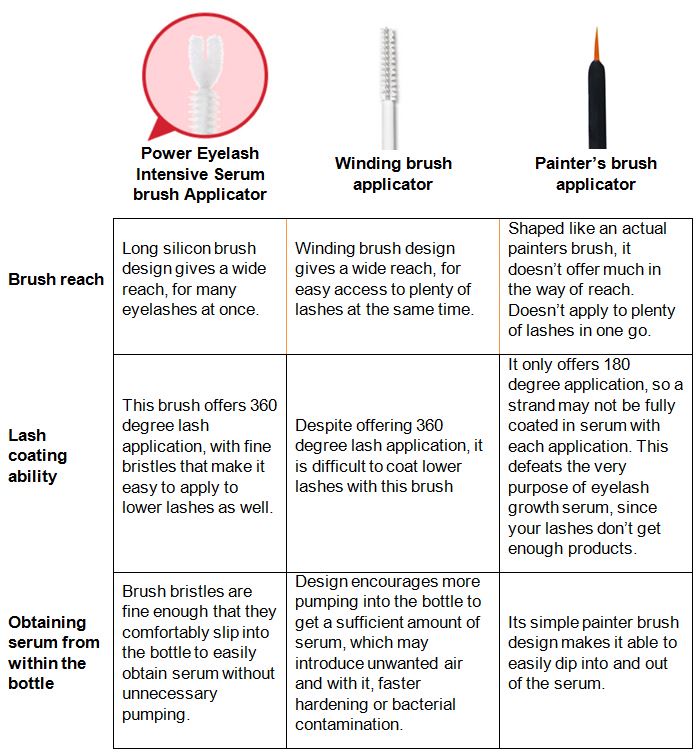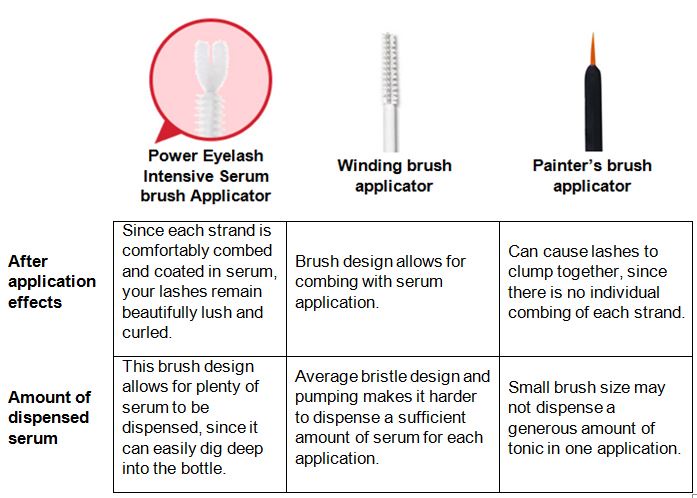 From this chart, it is clear that the Power Eyelash Intensive Serum brush Applicator stands out from the rest with the most positive attributes. Along with such a well-designed applicator brush, the serum itself is rich in potent natural ingredients that once combed onto each individual strand, allow for a beautiful curl to form as they grow.
Truly a match made in heaven. Really, the only disadvantage would be in applying too much of the serum, because then there would be powdery flakes left behind on the stands when it dries. But even that is a simple problem to solve, because all you would need to do is be modest in your applications and to not go too overboard with it.
The Power Eyelash Intensive Serum was truly designed to highlight the true beauty of your eyes. From the serum itself to the brush with which you use to apply it, this essence is truly a feast for the eyes.
Give individual attention to each and every lash on your eyes by a sought after silicon brush dipped in Power Eyelash Intensive Serum. Its U shape tip head permits to reach out all the nooks and corner of the lash line so that you can flaunt thick eyelashes to catch everybody's notice.
Seek support of low cost, Power Eyelash Intensive Serum with one of a kind horse shoe shaped silicon brush. It boasts 12 active ingredients for a powerful combination that has completed skin low stimulus test. Implying it can be used by everyone, with zero doubts.