Pyunkang Yul ATO Wash & Shampoo Blue Label (exp 2022/02)
A gentle foaming cleanser for the whole body, the Pyunkang Yul ATO Wash & Shampoo is made specifically for those who suffer from easily-irritated and sensitive skin.
Formulated with naturally mild and EWG-friendly ingredients, this cleanser is safe for everyone, including babies. Free of common irritants like parabens, synthetic fragrances, artificial colors and drying alcohol, the Pyunkang Yul ATO Wash & Shampoo cleanses with natural surfactants and is infused with honeysuckle flower. Known as the winter enduring vine because of its ability to survive extreme cold, honeysuckle flower deeply soothes, leaving skin feeling supple and moisturized, never tight or itchy.
ATO Wash & Shampoo creates large soft bubbles and is a perfect to use as a daily body wash, face wash and shampoo. Neutral pH at 7 ~ 7.5.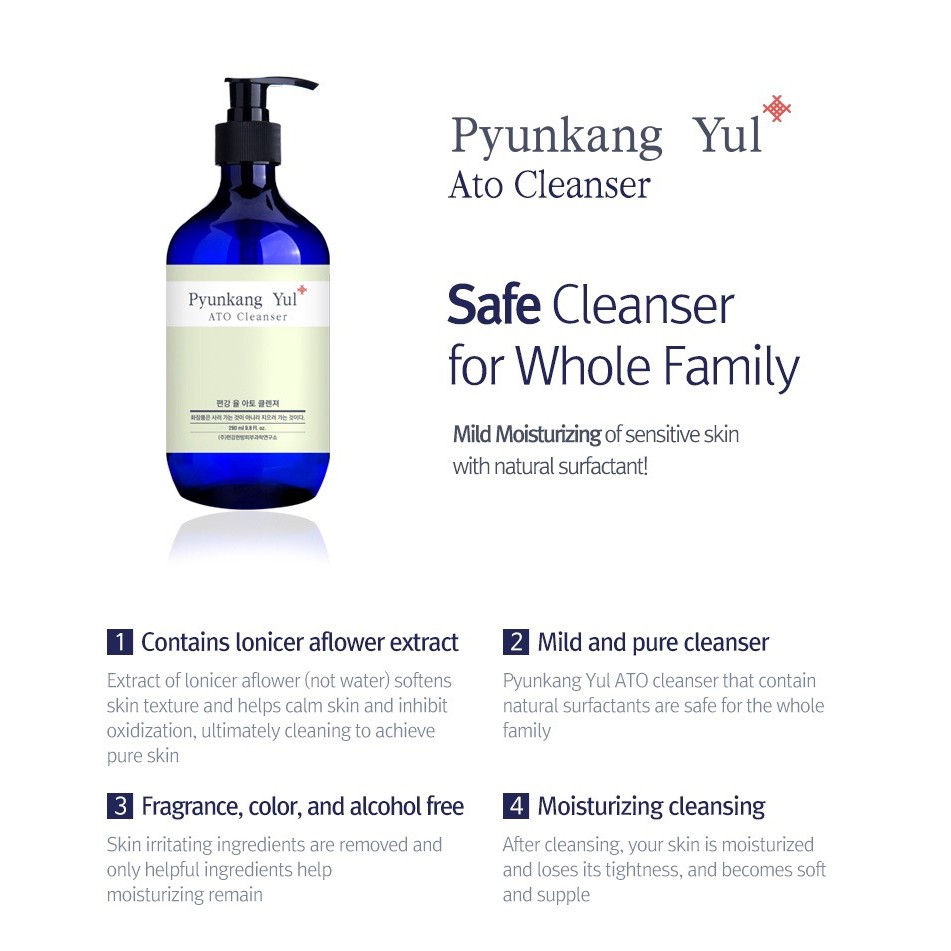 No artificial color, No fragrance, No alcohol. A body cleanser that causes no skin irritation.
The mild bubble foam can remove skin-surface impurities.
Suitable for babies and adults.
Infused with 12 kinds of main ingredients verified by US Environmental Working Group (EWG), which includes Lonicera Japonica (Honeysuckle) Flower Extract for skin soothing, and Saposhnikovia Divaricata Root Extract for skin protection.