Pyunkang Yul Essence Toner
Pyunkang Yul Essence Toner is an ingenious, intensely hydrating formula designed to deliver nutrient-filled moisture to skin. Water is not present here as 91.3% of this toner is milk vecht root extract, full of skin-beneficial betaine and minerals. With the antioxidant, anti-inflammatory, nutrient-boosting properties of the root extract, this gel-type toner quickly absorbs to hydrate and strengthen skin. Always fragrance, dye and irritant free. 
Pyungkang Yul Essence Toner contains 90% of Astragalus Membranaceus Root Extract instead of water and with the least ingredient to healthily replenish moisture into skin. 
Benefits:
A hydrating toner formulated with hydroxyethyl cellulose, arginine and astragalus root extract to refine complexion.


Highly concentrated toner is rapidly absorbed into your skin, leaving it moist and soft.


Use with cotton pad to aid in removal of dead skin.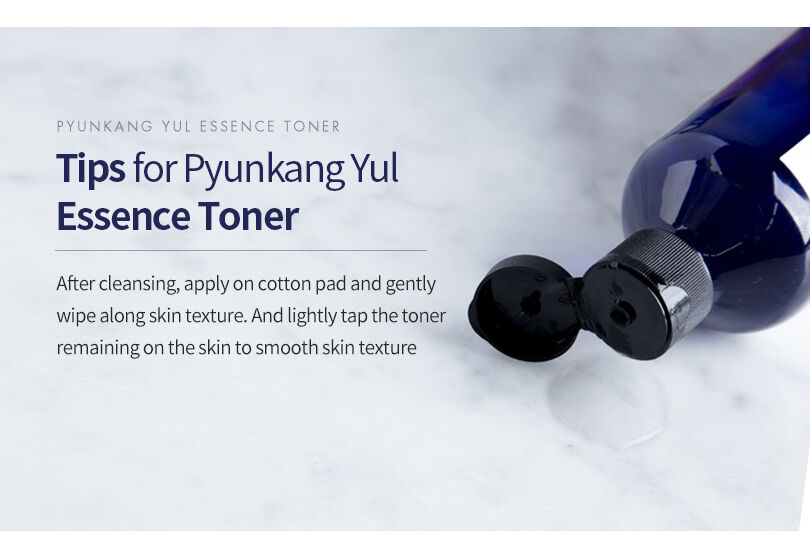 How to Use:
Apply a moderate amount on a cotton pad, and gently wipe from the inner to the outer part of the face.
Size:  200ml
Ingredients:

Astragalus Membranaceus Root Extract , 1,2-Hexanediol , Butylene Glycol , Bis-PEG-18 Methyl Ether Dimethyl Silane , Hydroxyethylcellulose , Carbomer , Arginine

Read Full Report (Here)